This homemade coffee seasoning rub is the perfect choice when you want to bring a savory, earthy and slightly spicy flavor to your meat, or any other food you wish to elevate to the next level by using a seasoning rub.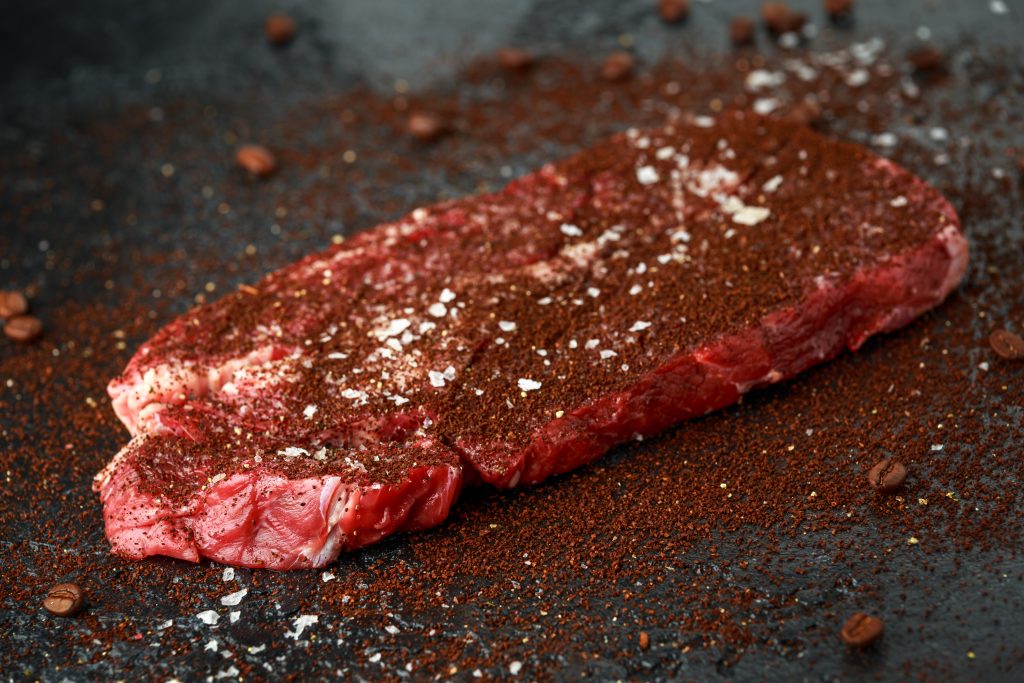 1 tablespoon Butter-Nut® Ground Coffee
1/2 tablespoon coriander (crushed)
1 tablespoon paprika (smoked)
1/4 teaspoon cayenne pepper
1/2 tablespoon onion powder
1 tablespoon garlic powder
1/2 teaspoon chili powder
1/2 tablespoon pepper
1 tablespoon sea salt
Combine all the ingredients into a small bowl and mix thoroughly.

Use as a dry rub and seasoning on steak, beef, brisket, chicken wings, burgers, and your other favorite meat dishes.

This coffee rub is perfect at bringing out the savory flavor in beef, and complementing its richness. Don't worry – it won't really taste much like coffee. It brings a more earthy taste to meat, yet is not overwhelming.

You can store any leftovers in an air-tight bag or jar for at least a month.